Experience of applying data science in business strategy field is the basis of our members' perspective.
[Representative]
Minoru Kuriyama / 栗山 実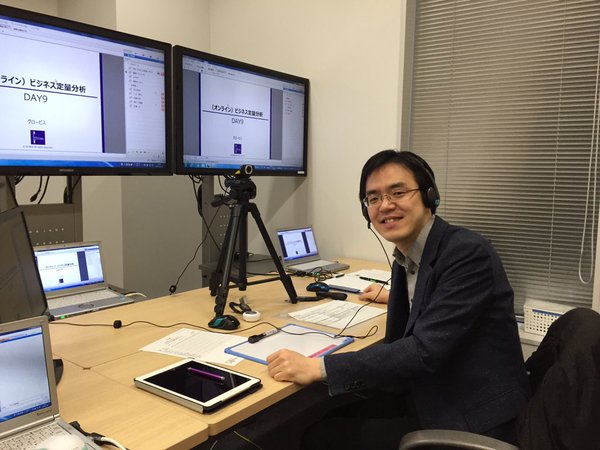 The keyword is "Science × Business".
Two perspectives;
– one is the background as a scientist of theoretical physics (elementary particle theory and cosmology).
– the other is the background as a business strategy consultant with major global companies.
This combination of perspectives points to pursue to maximize application of scientific insight in business/social environment among "people".
[Current occupation]
(as of 2023)
President, Antecanis Inc.
(this website)
Professor, Globis University Graduate School of Management
Lecturing "Business Analytics" and "Business Data Science", in the past "Quantitative analysis for business"
http://mba.globis.ac.jp/
Visiting Professor, Tama University Graduate School of Business
Lecturing "Data-Driven Strategy", in the past "Business data analysis and strategy design"
http://tgs.tama.ac.jp/
Board Member, CDO/CSO(Data Science and Strategy Chief), co-founder, VISITS Technologies Inc.
Developing HR platforms; university student network, idea generation capability test
http://visits.world/
Board Member, Co-founder, souco Inc.
Start-up for innovation of logistics industry, warehouse capacity sharing platform
https://www.souco.space/
Data Analytics Advisor, former CAO (Analytics Chief), Cykinso Inc.
Analysis service of gut microbiome and healthcare support, data analysis
https://www.cykinso.co.jp/
Advisory Board Member, D Capital Inc.
PE Fund with DX specialists capabilities
https://dcapital.jp/
[Career history]
B.S. from Dept. of Physics, Faculty of Science, University of Tokyo
M.S. from Dept. of Physics, Graduate School of Science, University of Tokyo
(major: elementary particle physics theory, cosmology))
Joined McKinsey & Company Inc.
Engaged in marketing strategies and project managements over various industries
Founded Antecanis Inc. as a personal office in 2010 (incumbent)
Teaching role at business schools from 2015 (incumbent)
---